Back in April 2012, Daphne Koller and Andrew Ng launched Coursera to enable anyone, anywhere to transform their life through learning.

Seven years ago, we couldn't have imagined where we'd be today: connecting 40 million learners around the globe with the world's greatest thinkers, educators, and institutions.

A lot has happened since 2012. We admire the dedication we've seen from learners like Balesh, Scotty, Anastasia, and so many others who have come to Coursera to learn new skills, grow in their careers, and adapt to an ever-changing world.

We wanted to take a moment to celebrate this milestone by looking back on key global trends from each year, as well as the popular courses and Specializations that went along with them.

Thank you for joining us on this journey. We can't wait to see what you'll learn next!

2011: Rise of Machine Learning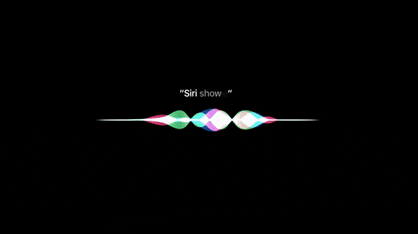 The same year, IBM's Watson computer defeated television game show Jeopardy champions Brad Rutter and Ken Jennings.
Most popular course on Coursera in 2011:
Machine Learning from Stanford University: Andrew Ng, a Stanford University computer science professor, launched his open online course on machine learning in 2011. Before long, over 100,000 learners had enrolled. Through this course, Andrew and Daphne discovered the impact online learning could have on increasing access to education, which led to the founding of Coursera.
2012: Power of Social Sharing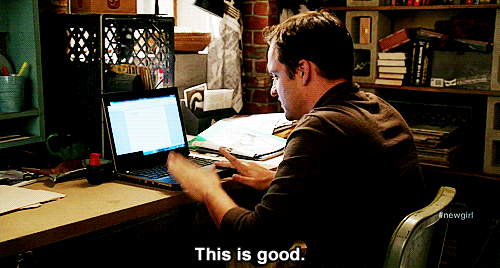 Social media became the go-to place for sharing in 2012. More than 50 percent of adults used a social networking site in 2012, and 67 percent used those platforms to share their opinions.
Medium also launched, giving people across the globe the chance to pen an article without their own blog. With these tools, people had the platform to tell their own story or join the national conversation.
Most popular course on Coursera in 2012:
Think Again I: How to Understand Arguments from Duke University: This course, taught by Dr. Walter Sinnott-Armstrong & Dr. Ram Neta, teaches learners how to identify, analyze, and evaluate others' reasoning. It also detailed ways to craft your own winning arguments. Richard Faigo, who took the course, said, it gives "clear technical insights with regard to analysis of arguments."
2013: Hello, Sharing Economy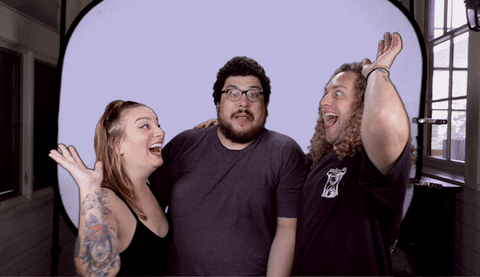 People worked together in new ways in 2013. The sharing economy took off in 2013 with the rise of Uber, Lyft, and Airbnb.
Crowdfunding, which allows people to come together and collectively back projects, broke into the mainstream. In 2013, crowdfunding sites raised $5 billion, a 50 percent increase from the year before.
Most popular course on Coursera in 2013:
Social Psychology from Wesleyan University: This course, taught by Professor Scott Plous, dives into human behavior and shares tips on how to apply evidence-based findings to decision making, persuasion, and group behavior. Marisa, who took the course, said, "I have truly enjoyed and learned tons about why we humans act the way we do. Professor Plous is a pleasure to listen to, and the team behind him has done a great job in making this course relevant and interesting."
2014: Spotlight on Lifelong Learning in a Changing World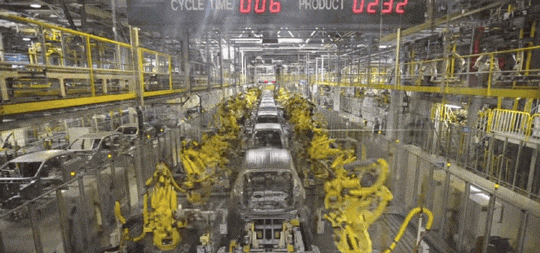 A 2014 Bloomberg report showed that half of occupations could be automated over the next two decades.
Individuals and companies began thinking about ways to adapt to a changing workforce by learning new technologies.
Most popular course on Coursera in 2014:
Learning How to Learn from McMaster University and University of California, San Diego: Today, more than 2.4 million people across the world have learned to apply research-backed best practices and master tough subjects with this popular course taught by Dr. Barbara Oakley and Dr. Terrence Sejnowski. Chinelo O. who took the course, said, "It totally changed my mindset positively. I use Pomodoro for time management, and my life perspective is more open-minded."
2015: Unprecedented Demand for Data Scientists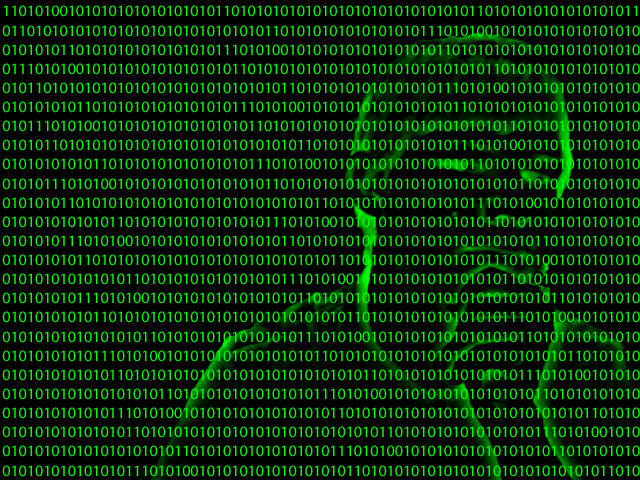 In 2015, "data scientist" emerged as one of the most coveted and best-paid professions in the U.S.
Demand for data scientists outpaced other tech professions, like engineers and data analysts, by 50 percent.
Most popular course on Coursera in 2015:
Data Science Specialization from Johns Hopkins University: Quickly becoming one of the most popular Specializations in Coursera's history, this series of courses taught by Professors Jeff Leek, Roger Peng, and Brian Caffo teaches the entire pipeline of data science concepts and tools. One learner said the course was challenging and compulsory for anyone who wants to work with data or become a data scientist.
2016: Coding as an Essential Skill for All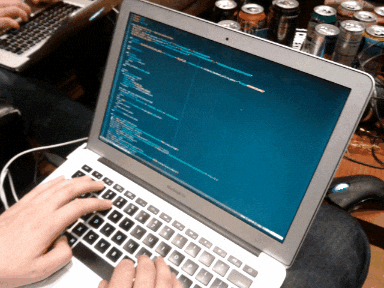 In 2016, more than half of the jobs named by Glassdoor as top "lucrative, in-demand" professions required programming skills.
Most popular course on Coursera in 2016:
Functional Programming in Scala Specialization from EPFL: This hands-on series of courses taught by Professors Viktor Kuncak, Heather Miller, Martin Odersky, Aleksandar Prokopec, & Julien Richard-Foy introduces students to a widely-used programming language, Scala. A learner called it, "an excellent introduction to the concepts of functional programming that had the 'side effect' of getting me hooked on the language!"
2017: Real-World Applications of Deep Learning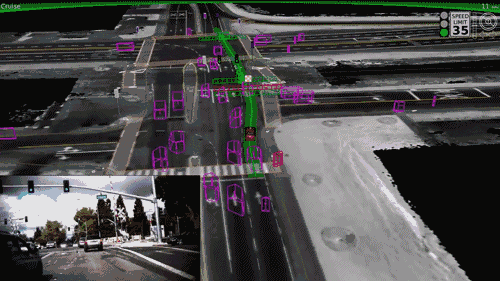 In 2017, after nearly ten years of research, passengers rode in Waymo cars that utilize deep learning for the first time.
There were more than 10,000 job vacancies in the US for people with AI or machine-learning skills, according to a study of job ads.
Most popular course on Coursera in 2017:
Deep Learning Specialization from deeplearning.ai: Touted as a series of courses that helps individuals break into AI, this Specialization helped learners gain the most highly-sought after skills in tech, like neural networks and machine learning. Zohair Shafi said, "[Andrew Ng's] courses on Machine Learning and Deep Learning got me to where I am today. In all my years of formal education, I've never met anyone who can break down concepts and explain as well as Professor Ng does."
2018: The Year of Self-Care and Wellness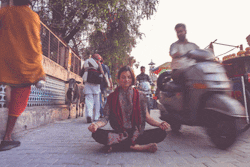 The modern-day "wellness" trend went viral in 2018 and turned the wellness industry into a $4.2 trillion global industry.
Trends like mindfulness, self-care, and mental health took root. People wanted new ways to stay healthy and happy in a modern-tech era.
Most popular course on Coursera in 2018:
Science of Well Being fromYale University: Professor Laurie Santos taught Yale's most popular class ever on the good life. Before long, she launched her course on Coursera so that people around the world could learn about ways to cultivate the things that make people happy. One recent learner said, "A quality course everyone should take, especially after you've started your career or overloaded with school. It's like hitting the refresh button when living an overscheduled life hour-by-hour.".
2019: AI Goes Mainstream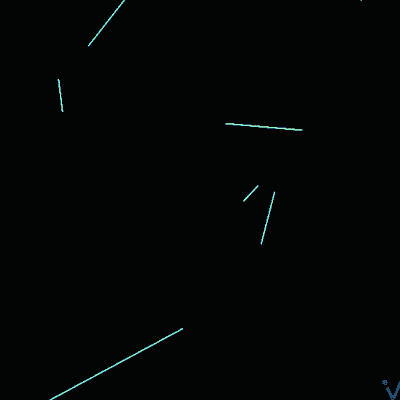 While 2017 was a pivotal year for AI breakthroughs, 2019 looks to be the year we realize how much AI already impacts our daily lives. 72 percent of today's CEOs regard AI competencies as the most important asset of a company.
64 percent of organizations said AI helped them get an edge on their competitors.
Most popular course on Coursera in 2019 (so far!):
AI For Everyone from deeplearning.ai: In this course, Andrew Ng teaches non-technical professionals about the power AI can have for businesses. A learner who took the course said, "I got a comprehensive overview of what AI is and the meanings of various concepts being talked about in this context. Excellent course for one to start on a solid ground. Five stars!"
P.S. Did we miss your favorite course? Share with us @Coursera and give a shout out to your favorite instructor!